Farmer's Market
For updates, follow us on Facebook: www.facebook.com/OFMWI
About the Farmer's Market
Connecting people to local farmers and the food they grow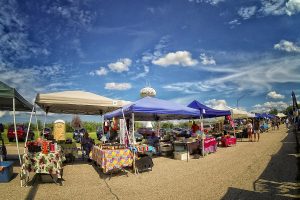 The Oneida Farmer's Market starts the 3rd Thursday in June and is open every Thursday until the end of September. The hours are Noon to 6:00pm. It is located at N7332 Water Circle Place near the water tower in Oneida, and is about 6 miles west of Green Bay on Hwy 54.
 The Oneida Farmers Market is designed as an outlet for fruits, vegetables, pre-packages honey and maple syrup and related items, flowers, plants, sweetgrass and other items that are raised or grown and picked by the seller, as well as crafts that are made by the seller.
Farmer's Market Events
Look for our 2023 season for events!                                                       
Farmer's Market Bashes
Look for our 2023 season for events!
Connect With Us
If you are a VENDOR and would like to attend the Oneida Farmers Market please contact: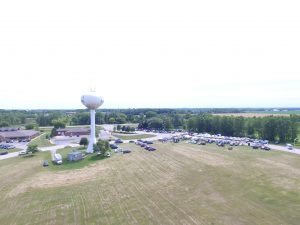 Bill Vervoort at (920) 869-4595
More information about the Oneida Farmers Market can be found at https://www.facebook.com/Oneida-Farmers-Market-Wisconsin-157816204275054/

Every week we post new 'articles of the week' to bring you health and nutrition information. Be sure to 'Like' us while you are there.
What People are Saying
"Less traffic than down towns market, which I appreciate. Low prices and large selection of produce. My favorite fresh made food is the Hmong food tent. The spring roles with hoisin sauce are delicious".
– Travis Antone reviewed Oneida Farmers Market (Wisconsin) — 5 star
"Nice place to grab some lunch, see people you know and check out the vendors".
– Jeff Bowman reviewed Oneida Farmers Market (Wisconsin) — 5 star
­
"Good food, veggies & lots of great deals!!!"
– Susie Q. Webster reviewed Oneida Farmers Market (Wisconsin) — 5 star