Internal Audit
Welcome to the Oneida Nation Internal Audit Department
Mission Statement: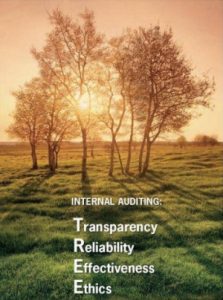 Internal Audit serves Oneida membership, management and government by performing  independent and objective assessments and reviews of functions, activities and operations of the Oneida Nation.      
Audit Committee Information
Report Access
Oneida Membership may review Internal Audit reports, thereby enhancing the transparency of government activities.
Oneida Tribal Members can make a request to view final audit reports by completing one of the following and submitting to the Audit Committee:
Oneida Tribal Member Request to Review Final Audit Reports (form)
Handwritten request
E-mail request to Audit Committee Chairperson
Please see the Oneida Tribal Member Requests to Review Final Audit Reports (SOP) and the list of audits available for review
Requesting an Audit
Any Oneida Tribal Member or employee of the Tribe can submit a request for an audit to be performed by completing an Internal Audit Request Form. 
This form may also be obtained from the Internal Audit Department.
Submit completed form back to Internal Audit for review and approval.
Audit Committee will make final approval/referral/denial decision.
Priority for project completion is assigned within the department.