Behavioral Health
Welcome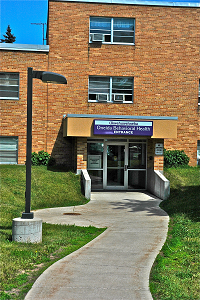 Welcome to Behavioral Health where we provide outpatient Mental Health and Substance Abuse services to members of the Oneida community. Our licensed professionals believe in a holistic approach to your wellbeing by providing care in a culturally-sensitive manner to achieve positive outcomes.
Behavioral Health is a State of Wisconsin Licensed facility, and we work cooperatively with the Brown County Crisis Center for after-hours crisis care.
My provider "has been immensely helpful in being able to talk about my past in a safe respectful manner." 
– an OBH client

Ka?nikuhli.yo Family Center – Behavioral Health Services
As part of the Comprehensive Health Division our mission is to empower individuals and families within the Oneida community to restore harmony in mind, body and spirit through culturally-inspired interventions for the next 7 generations.
Oneida Comprehensive Health Division
VISION: We Provide the highest quality, holistic health care to ensure the future wellness of our Oneida Community.
MISSION: Our Mission is to empower individuals and families within the Oneida community to restore harmony in mind, body and spirit through culturally-inspired interventions for the next 7 generations.
VALUES: Responsive Leadership, Continuous Improvement, Culturally Sensitive, Communication, Respect and Safety.
What's New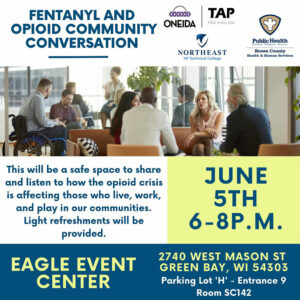 Join us for a Fentanyl and Opioid Community Conversation
Join us on Monday evening, June 5 from 6:00 until 8:00 p.m. for a Fentanyl and Opioid Community Conversation. This will be a safe space to share and listen to how the opioid crisis is affecting those who live, work and play in our communities. Light refreshments will be provided. The conversation will be held at the Eagle Event Center, 2740 West Mason Street, Green Bay. Please use Parking lot "H" – Entrance 9 and proceed to Room SC142. 
This conversation is hosted by: Oneida Behavioral Health, Tribal Action Plan, Northeast Wisconsin Technical College and Brown County Health and Human Services – Public Health.
Free Recovery Conference on June 29 – open to all people in recovery
Please join us at the Oneida Sobriety "Round-up" on Thursday, June 29, 2023 from 10:00 a.m. until 6:00 p.m. The conference will take place at the Oneida Recovery Nest at 1240 Packerland Drive in Building 2. The day will include: an opening prayer, Oneida AA history, lunch (provided), Q&A panel – Wellbriety, supper (provided) and an open Oneida AA fire. For more details about this free event, please read the Oneida Sobriety "Round-up" flyer. 
Mental Health Navigation Guide
If you're seeking help finding mental health services, the Mental Health Navigation Guide is a great place to start. Simply click this link to access the guide and find the contact information you need now.   
Informational Columns
News Releases

Services Provided
Individual, Couples and Family Therapy
ATODA (Alcohol, Tobacco, and Other Drug Abuse) Individual and Groups
Mental Health
Co-Occurring Disorders
Gambling
Tobacco Abuse
Integrated Recovery Support Services
Recovery Coaching
Psychological Evaluations
Psychiatric Evaluations–Adult and Child
Med Management and Social Work Services
General social work and Family support teams
We have a walk-in service of Wellness Support Services that you do not have to be a current patient to attend.
Counselors are available to assist you in getting your initial intake appointment either by phone or walk in services. Our triage counselor is also available to assist if you are in crisis, suicidal, or just not feeling well. Our triage counselor will either see you at our office locations or will go out into the community if you are not able to get in to see us.
We also offer alternative health modalities like breath work, Reiki, Brain Spotting and Reflexology. Our phones are transferred to the Brown County Crisis Center at 4:30 p.m. daily for any afterhours crisis calls.
"The services are vital to mental health healing and growth. I am grateful for the services…"
– an OBH client
Alcohol Abuse Awareness
If you or a loved one is abusing alcohol, we are here to help. The clinical staff at Oneida Behavioral Services are ready to provide education, support, and treatment to clients who are affected by problem drinking.
How can you tell if drinking is a problem? Start by asking yourself or your loved one the following questions: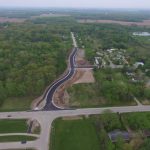 Have you ever felt you needed to cut down on your drinking?
Have people annoyed you by criticizing your drinking?
Have you ever felt guilty about drinking?
Have you ever felt you needed a drink first thing in the morning ("eye-opener") to steady your nerves or to get rid of a hangover?
Answering "yes" to two or more of the above questions may be a sign that alcohol use is a problem. The medical providers at Health Services recommend that if you chose to drink, that it be in moderation. This means no more than 1-2 drinks per day for men and 1 drink a day for women. One drink can equal:
12 ounces of regular beer, which is usually about 5% alcohol
5 ounces of wine, which is typically about 12% alcohol
1.5 ounces of distilled spirits, which is about 40% alcohol
Individuals who are ages 21 and younger, pregnant women, and those who have health problems such as diabetes, heart disease and liver disease should avoid alcohol. Also, please talk with your doctor if you take prescription or over the counter medication, as it may be dangerous to combine them with alcohol.
There is help and support available at Health Services. Our Health Services team can provide the following services to our registered clients:
Confidential assessments and screening
Patient/family education
Referrals to inpatient, detox, and intensive outpatient treatment
Individual or family counseling
Information on AA meetings, Al-Anon meetings, and other community supports
Support for those who have a loved one who is using/abusing alcohol
Individualized Treatment Planning
For more information on how the Oneida Behavioral Health Services can help, call (920) 490-3790 or (920) 490-3860 and ask to speak with an Triage Counselor.  We are here to help.
Testimonials
Below are links to video testimonials from Oneida Nation leaders sharing their experiences and perspective regarding Oneida Behavioral Health (OBH) and the role it plays in meeting the community's mental health needs. 
Oneida Nation Business Committee Member Marie Cornelius 
"Oneida Behavioral Health has a humungous impact on the community and it's people…"
"Oneida Behavioral Health provides many important services…"
"Oneida Behavioral Health offers a cultural component of care that is vitally important…"
Oneida Business Committee Member Kirby Metoxen
"Knows firsthand how it is to deal with an addiction and Oneida Behavioral Health is there to help when you're willing to take the initiative…"
Oneida High School Principal Artley Skenandore
"Oneida Behavioral Health is also responsive, sharing compassion and support…"
"The school has been working with Oneida Behavioral Health for several years which was particularly important during the pandemic…"
"The long-term, positive relationship with Oneida Behavioral Health has been a real benefit…"
Radisson Hotel & Conference Center General Manager Steve Ninham 
"Oneida Behavioral Health is a wonderful resource for Tribal members…"
"Oneida Behavioral Health provided much needed services following the 2021 shooting at the hotel…"
"It's important to consider your own mental health…"
Oneida Casino General Manager Louise Cornelius

"OBH was very instrumental in assisting the casino and hotel following the May 2021 shooting incident."


"The benefit of making employee referrals to OBH."
Oneida Nation Councilwoman Jennifer Webster

"Oneida Behavioral Health is so important to the Oneida community."


"OBH has a phenomenal team that is responsive to the community's health needs."