Patrick John Tehsahalet Danforth (He Who Hollars)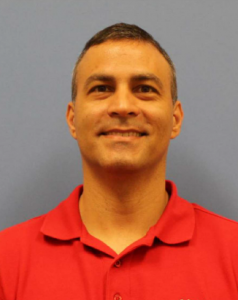 SPECIALTY:
Certified Recovery Coach (CCAR), Oneida Two-Spirit and LGBTQ Peer Support Specialist
PATIENT AGES:
Adolescence through Adulthood
EDUCATION:
Bachelor's of Arts in History with emphasis in First Nations Gender and Cultural Studies.
PROVIDER BIO:
I received my Indian Name "Tehsahalet" at birth which is pronounced "Day-Ha-Ho-Lay" and it means "He Who Hollars" in the Oneida Language.  I grew up in a Navy household with five siblings, being the youngest after losing my brother, Tom, in a car accident in 1996. I also have 16 nieces and nephews and thoroughly enjoy seeing them succeed in all of their endeavors in life.
When I first entered sobriety after flunking my Freshman year of high school in 1993, I thought I was done drinking, smoking pot and partying. Then after graduating college in 2006, I began drinking again, heavily for many years, and eventually found myself in rehab for the first time in 2013. At first I wasn't fond of the sober lifestyle and, so after many more years of alcohol abuse and dabbling with drugs, I finally re-entered rehab in Appleton, Wisconsin at the outbreak of the Covid-19 Pandemic.
In June of 2020, I graduated treatment at Mooring House with Apricity Treatment Center with the determination to remain clean and sober but with one difference! I wanted to become a Recovery Coach and give back what I have so freely been given. I want to live up to my Oneida name "He Who Hollars" and let the world know that Sobriety is so much more than quitting, it's about learning that Life is Good again and always has been!
Today, I am happily single but look forward to meeting my soulmate. My hobbies include hiking, camping, kayaking, canoeing, dancing, art, Oneida Raised Beadwork and many other activities.