Scott Lalonde, BS, CSAC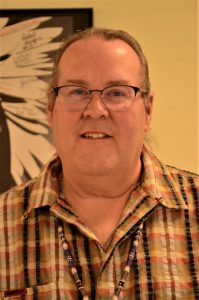 Specialty:
Alcohol Tobacco and Other Drug Abuse (ATODA), anger management, as well as therapies such as aroma therapy, breath work, Reik/reflexology, brain spotting, and LGBTQ issues.
Patient Ages:
13 to elder
License:
Clinical Substance Abuse Counseling license and Alcohol Tobacco and Other Drug Abuse license through the State of Wisconsin Department of Safety and professional Services.
Education:
Bachelor's of Arts degree in Human Development with a minor is psychology from the University of Wisconsin-Green Bay (UWGB); working towards a Master's Degree in Social Work degree from the UWGB.
Professional/Affiliations:
National Association of Social Workers.
PROVIDER BIO: I am a 60 year old single white male. I have worked in the ATODA field for the past 22 years. All 22 years of my career has been working with the Native American People. I have worked both full and part-time at the former United Amerindian Center, Menominee Co. Health and Human Services and I have been in my current position at OBH for 18 years.
I live in Green Bay in my own home with my two little Teddy Bear Dogs, Sadie and Roo. I enjoy natural health, organic gardening, collecting antiques, and self-care.