Karen Lane, DO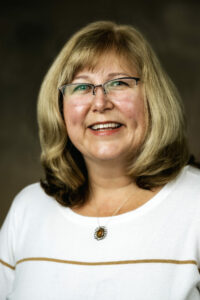 SPECIALTY:
General Pediatrics
PATIENT AGES:
Birth to 18 years old, occasionally to age 21.
BOARD CERTIFICATION:
American Board of Pediatrics with certification since October 1998.
EDUCATION:
I attended Michigan State University-College of Osteopathic Medicine graduating in 1995.  I then completed residency in a combined program (MD's and DO's) through MSU at Sparrow Hospital in 1998.
PROVIDER BIO:
I am originally from Michigan.  I am married.   I have two grown children, Megan and Jakob, and am proud to call myself their mom.  I also own a sweet beagle mix named Milo and two cats, Maggie and Marie.  I enjoy hiking with my dog, gardening, traveling when possible and new adventures.