Christine Garstka, PsyD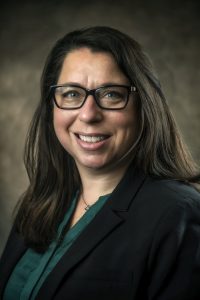 SPECIALTY:
Licensed clinical psychologist.
PATIENT AGES:
Children, adolescents, and adults.
BOARD CERTIFICATION:
National Board of Certified Counselors
EDUCATION:
Completed her PsyD at Midwestern University in Downers Grove, Illinois
RESIDENCY/FELLOWSHIPS:
Completed her APA approved internship at Indian Health Care Resource Center of Tulsa in Tulsa, OK
PROFESSIONAL/AFFILIATIONS:
Member of APA
PROVIDER BIO:
I am a licensed clinical psychologist working as a clinician and consultant at the Oneida Community Health Center. I'm dedicated to patients whose habits, behaviors, stressors, or emotional concerns about physical or other life problems interfere with daily life or overall health.
My interests include working with individuals to build hope, develop meaning, and increase resilience. I blend cognitive and behavioral interventions to build on patients' natural strengths to cultivate a greater overall sense of well-being.