Government Administrative Offices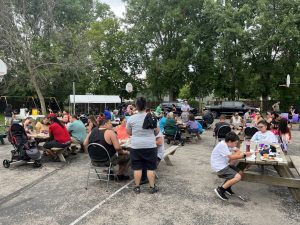 National Night Out was celebrated locally August 2, 2022, at Three Sisters Park on the Oneida Nation Reservation. The 25th installment of the event brought more than 300 community members, Oneida Nation and Green Bay-area leaders, law enforcement, and other first responders together for an evening of great food, music, jigging, prize drawings, and socializing.
National Night Out is a community engagement campaign that promotes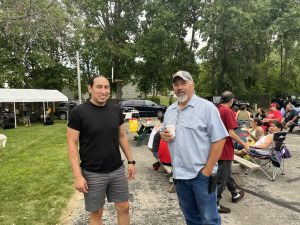 police-community partnerships and neighborhood camaraderie, which dovetails with the Government Roles and Responsibilities of the Oneida Business Committee's Broad Goals. "The important thing with this event is we're getting the community out into the parks with law enforcement, firefighters, and others so people can get familiar with one another," Oneida Nation Vice Chairman Brandon Stevens said. "Keeping our community safe and healthy and solidifying that bond between our law enforcement, EMT and firefighting services, and our community members is absolutely essential moving forward."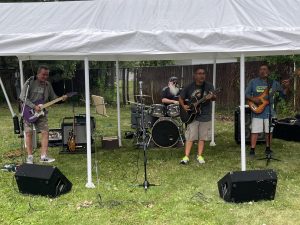 "Community engagement is one of our Nation's biggest initiatives and priorities, and this fantastic event certainly helped bring family members and our community together for an enjoyable evening," Oneida Nation Councilman David Jordan said. "We haven't had the opportunity to interact with our community in the ways we'd like the past few years due to the pandemic, so bringing our families and area-wide officials together for the greater good in an outdoor setting like this is wonderful. Thank you also to Isabel Parker and the Comprehensive Housing team for arranging this great event."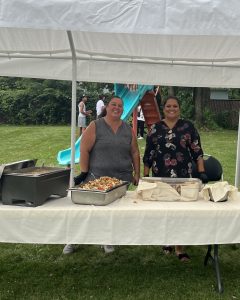 The Oneida Comprehensive Housing Division's food arrangements included a 170-pound pig roast and numerous sides. Local favorites Rockin Daddies provided the musical entertainment for the evening that also included a jigging contest and several prize drawings. Winners included Carolyn Miller who took home a rake, Tina Metoxen who won a tabletop grill, Ben Skenandore who brought home a new lawn chair, and Lokelani Cottrell who won a $100 Festival Foods Card for taking the jigging contest.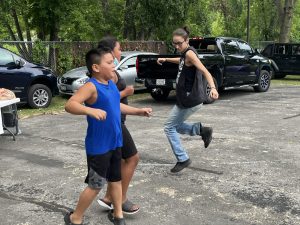 "This picnic was well worth it because we haven't been able to do this since the onset of the COVID-19 pandemic," Community Involvement Coordinator Isabel Parker said. "Numerous youth groups, first responder agencies, and several Oneida Nation programs got involved. Oneida officials and Green Bay Mayor Eric Genrich, along with the Green Bay Crime Prevention Coordinators, were all present for a fun time."