All photos courtesy Chris J. Cornelius, Post Historian/Jr. Vice Commander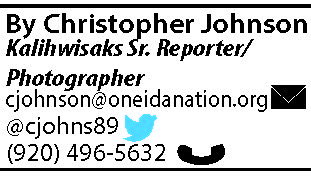 The Oneida Nation Veterans of Foreign Wars (VFW) Post 7784 honored community Korean War Veterans for their sacrifice in America's 'Forgotten War' during their April 5, 2022, meeting.
The respected veterans were presented with a Liberty Coin inscribed with the motto 'You Are Not Forgotten' by Post Commander Cletus Ninham.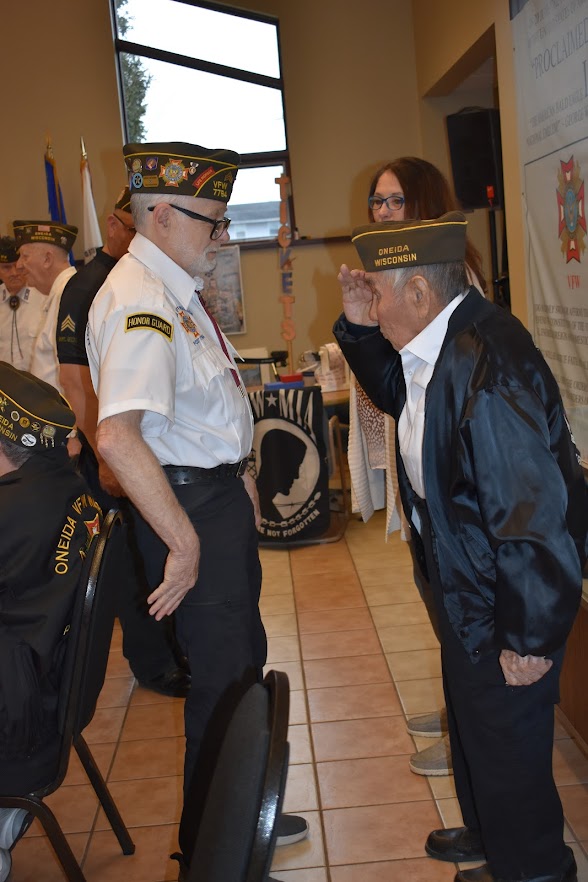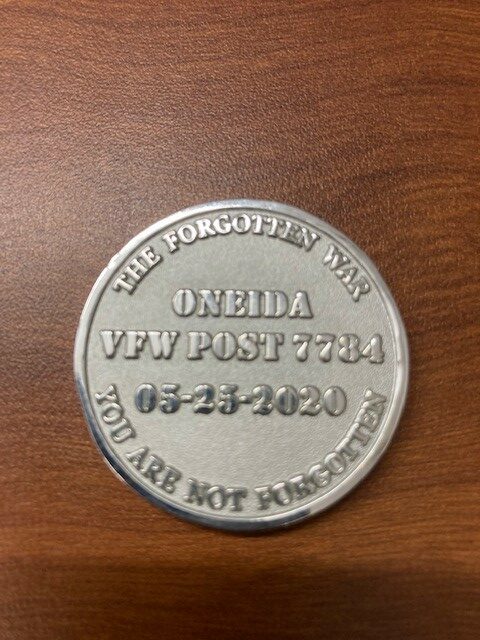 Those Oneida Warriors honored were: Larry Schuyler, Nathan Smith, James Hopkins, Donald Vandehei, Mark Powless, and Donald Wishart. VFW leadership also recently visited and honored Ernie Stevens Sr. and Junior Parker at the Anna John Resident Centered Care Community.
Those remaining to be honored are Ruth Wagner, Felix Martinez, and Lee Ranquist.It is with great sadness that Cmdr. Cletus Ninham formally retired during the meeting after more than 15 years of service (the longest serving Commander) to Post 7784. Elections were held during the monthly meeting and Deke Suri has been nominated as the next Post Commander. Congratulations to new VFW Post 7784 Commander Suri.